Welcome, we're thankful that the Lord has led you here. Our desire is that each person would be introduced to Jesus Christ in order to Know, Love, and Proclaim Him. We know that He has a plan for you and we'd love to come alongside of you in your journey.
Join us on a Sunday morning at 9:30am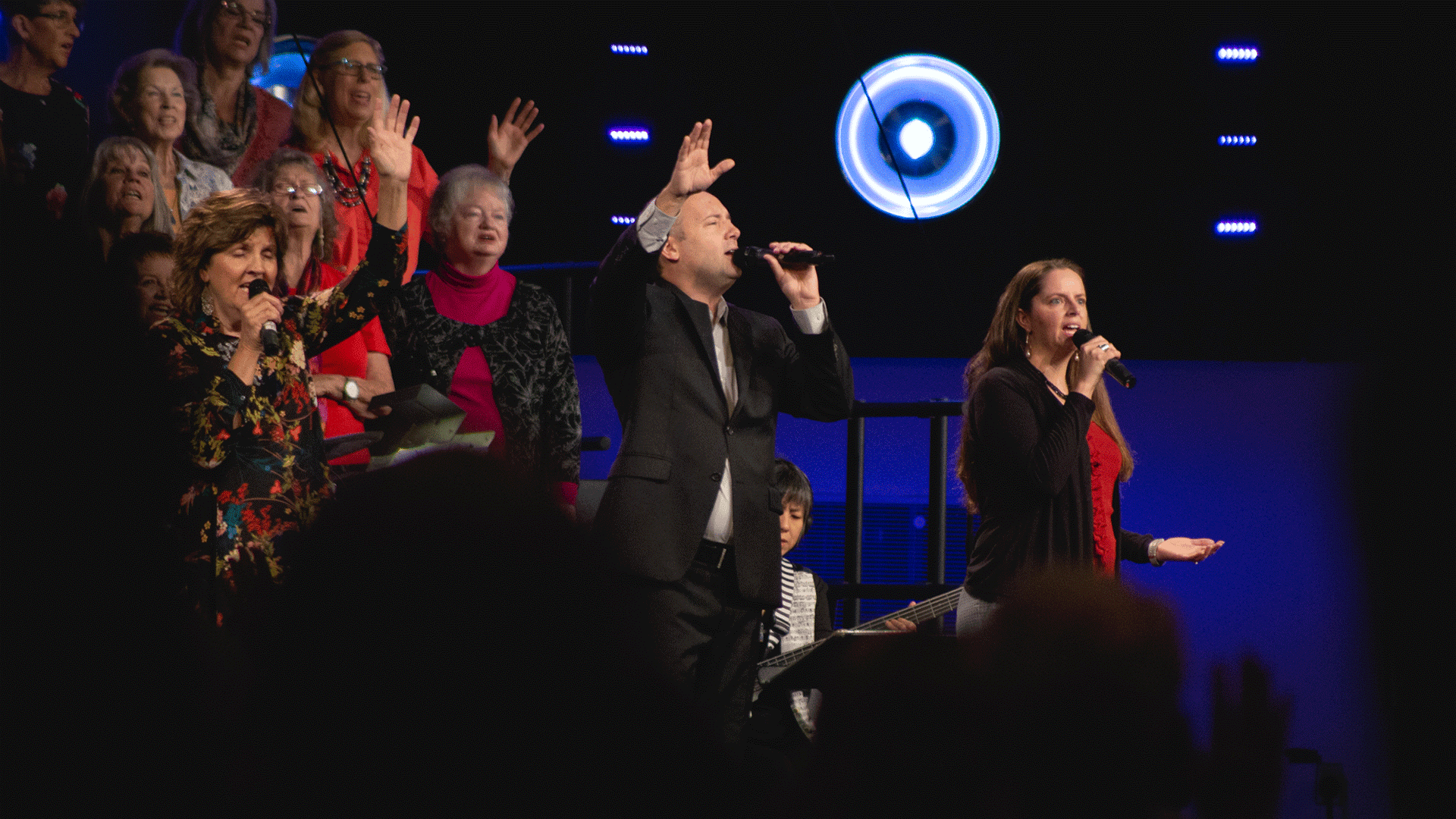 Here's what you can expect.
Getting Here
Our branding uses specific colors to help guide you to where you want to be. If this is your first Sunday joining us - you're going to want to be on the look out for the color PURPLE.  Look for our purple visitors flag when you pull into the parking lot to indicate which door you'll want to enter. We also have a smaller flag inside at our visitor information desk.
There are also many friendly people on our Greeter Team with name tags who are ready to help you with any question you might have - so don't hesitate to ask.
Worship Service
Our 9:30am worship service features the study of His Word, relevant modern music that includes ancient and modern hymns, current worship music from today's worship artists, and a biblical message allowing you to authentically experience God. We use all instruments available to praise the Lord with: drums, strings, guitars, brass, keyboards, woodwinds and percussion . We use choirs, praise team, soloists and ensembles to proclaim the GREATNESS and GLORY of our God.
Bible Fellowship Classes at 8:15am and 11:00pm
Want to go a step further and get connected with community at Hoffmantown? We have Bible Fellowship Classes called Koinonia Groups or K-Groups for short, these are similar to what others might call Sunday School. We welcome you to join us and are excited to see how the Lord leads you as you prayerfully consider getting connected with other believers in one of our K-Groups at 8:15am and 11:00am with classes for all ages and stages, where each person is encouraged through Bible study and interactive, loving Biblical fellowship.
More Information
Watch our most recent message.
Our Children's Ministry exists to teach kids to know God through His word and to walk with Jesus daily! Classes are provided for ages Birth through 6th grade with age appropriate Bible lessons and activities at 9:30am and 11:00am.
Our Student Ministry is committed to loving students, and their families, and pointing them to Christ. The Mid School, High School and College students have Sunday morning K-Groups at 11:00am and a college class at 12:30pm.