Come and Celebrate the Risen Savior!
"He is not here, He has risen, just as He said!" Those words, spoken by the angel at the empty tomb, are as true today as they were 2,000 years ago. In fact, no event in history has had more impact on the world than the resurrection of Jesus Christ. Why is the resurrection so important? The Scripture tells us, "If Christ has not been raised, your faith is futile; you are still in your sin. But Christ has indeed been raised from the dead!" We can now be forgiven of our sins and raised to eternal life by believing in Him.
Our annual Easter Egg hunt will take place after the main service.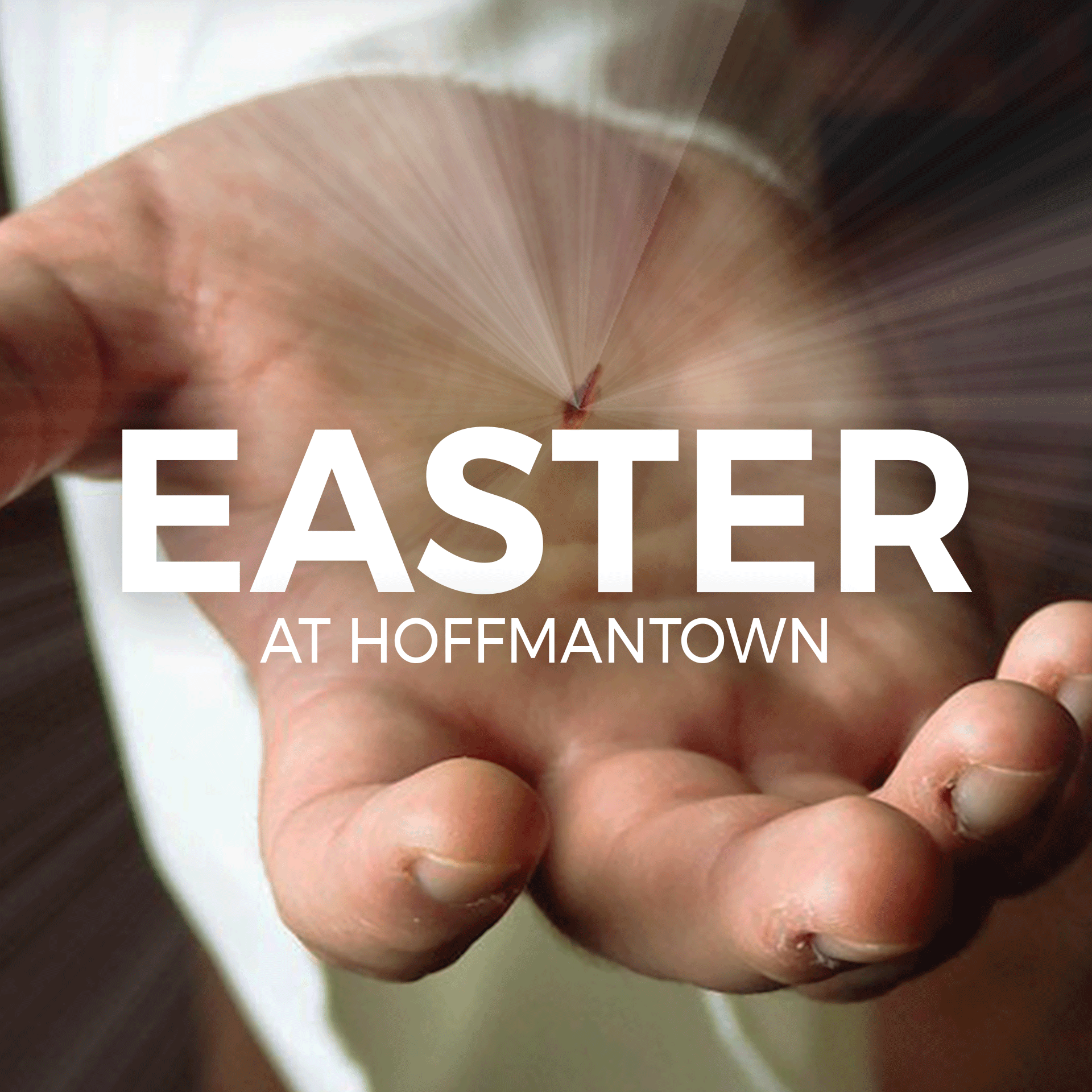 Invite your family and friends
Use this image on social media to easily invite your family and friends to join you for Easter at Hoffmantown.
1. Save the Image
Computer: Right click and save or drag to desktop.
Phone or Tablet: Press and hold, then save.
2. Copy Sample Message
I'm going to Hoffmantown Church for Easter on April 21st at 10:00am. Join me in celebrating the Risen Savior! hoffmantownchurch.org/easter
3. Post to Your Favorite Social Networks
Start your own post, or use one of these buttons to get started.
Our 10:00am Easter Worship service is a Celebration of the Risen Savior. We'll feature Biblical teaching from the word of God, music from our choir and orchestra, as well as special music from our children's choir. Our annual kids Easter Egg Hunt will take place after the service.
Our desire at Hoffmantown is that each person would be introduced to Jesus Christ in order to Know, Love, and Proclaim Him. We know that He has a plan for you and we'd love to come alongside of you in your journey.
Frequently asked questions
What time should I arrive?
The service starts at 10:00am, you'll want to plan on arriving around 9:30am to get seated.
What do you have for kids?
Easter is family friendly service, your children are welcome to attend service with you. We will have our children ministry available for infants up to 4 years. Click for more information about our childrens ministry.
How long is your service?
Our service will be about 75 minutes.