Easter Service: Sunday, April 12, 2020 at 9:30am
If you are having trouble connecting, please contact media@hoffmantown.org for assistance.
Easter at Hoffmantown Online
We are going through some unprecedented times in our city, our nation, and the world. But still, in the midst of these trying times, we have a hope, a hope that we celebrate on Easter. Whatever you're going through, whatever your friends are going through, our Easter Service will be full of encouragement at a time when we desperately need it.
Invite everyone you know to join us Online at 9:30am for this year's Easter Service at Hoffmantown Church.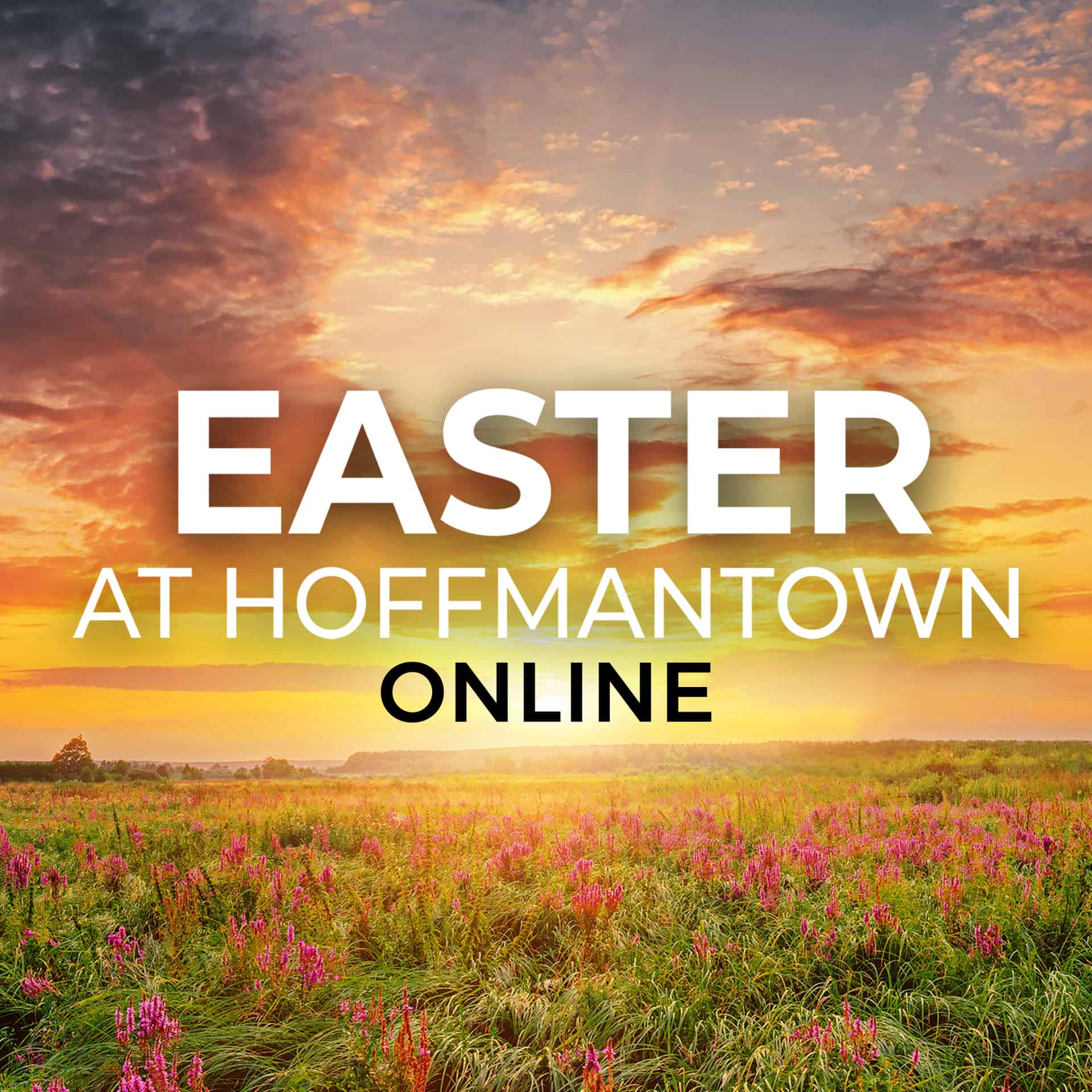 Invite your family and friends
Use this image on social media to easily invite your family and friends to join you for Easter at Hoffmantown.
1. Save the Image
Computer: Right click and save or drag to desktop.
Phone or Tablet: Press and hold, then save.
2. Copy Sample Message
I'd love for you to join me for an ONLINE Easter worship service at Hoffmantown Church this Sunday at 9:30am. I hope you can make it!
You can the join the live stream on:
Facebook: facebook.com/hoffmantown/live
Hoffmantown Online: www.hoffmantown.online or
Youtube: https://hoffman.town/youtube
3. Post to Your Favorite Social Networks
Start your own post, or use one of these buttons to get started.