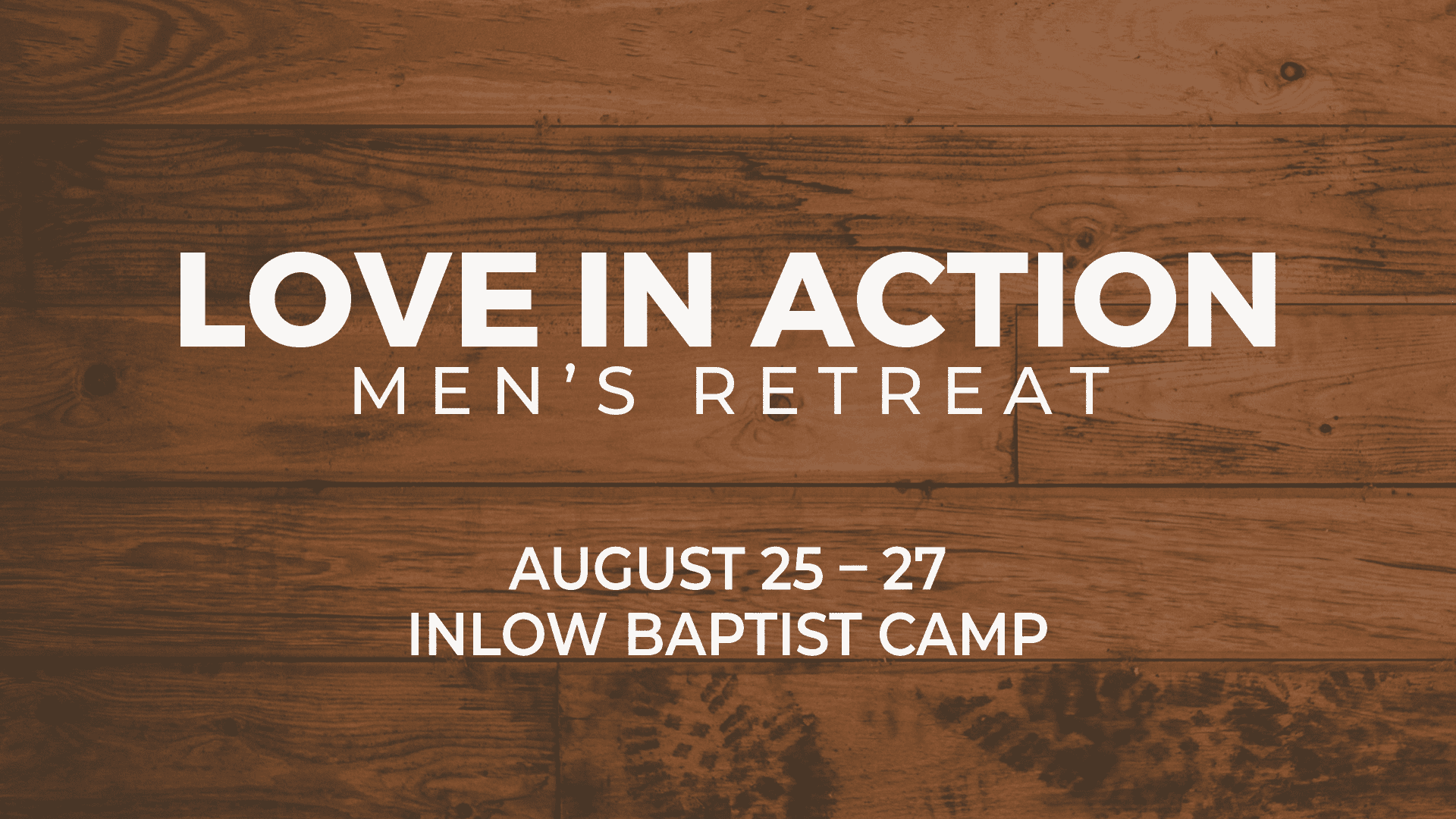 Men's Retreat: Love in Action | August 25-27, 2022 at Inlow Baptist Camp.
NOTE THE DATE CHANGE TO 8/25-8/27
All men of Hoffmantown Church and guests are cordially invited to join us at Inlow Baptist Camp, from August 25th to the 27th, for a time of fun, fellowship, worship, and learning for all who attend. The cost of this event is $60. The activities will begin at 6:00 pm, Thursday, 25th of August, and conclude at noon on Saturday, 27th of August. We pray that each of you will want to be a part of this experience. Our desire is for a one-on-one spiritual encounter with our Lord that will give us a greater understanding of His purpose and plan for each of us.
Curriculum- To Be Determined
Breakout sessions will focus on applications for what is taught in the large group sessions. Although the specific scriptures selected are familiar to most, please understand that our emphasis will be on compliance and application to our individual lives. You are being asked to pray and seek God's intervention both in preparation for the retreat, and in your passionate, heartfelt effort to encounter Christ at Inlow. There will be periods of time set apart for individual prayer and meditation in the serene Inlow forest setting, and periods for fellowship activities.
This is a tremendous opportunity for a special encounter with Jesus, and the quality of the encounter depends on you, your preparations before the retreat, and your diligent focus during the retreat. When you come seeking Christ with all your heart, He will not disappoint.
Deadline to register: August 22.
If you have any questions, please contact us at afm@hoffmantown.org.
Date and Time
08/25/2022 6:00pm
- 08/27/2022 12:00pm
Location
Inlow Baptist Camp
Tickets / Registration
$60 | Deadline to Register: August 22nd