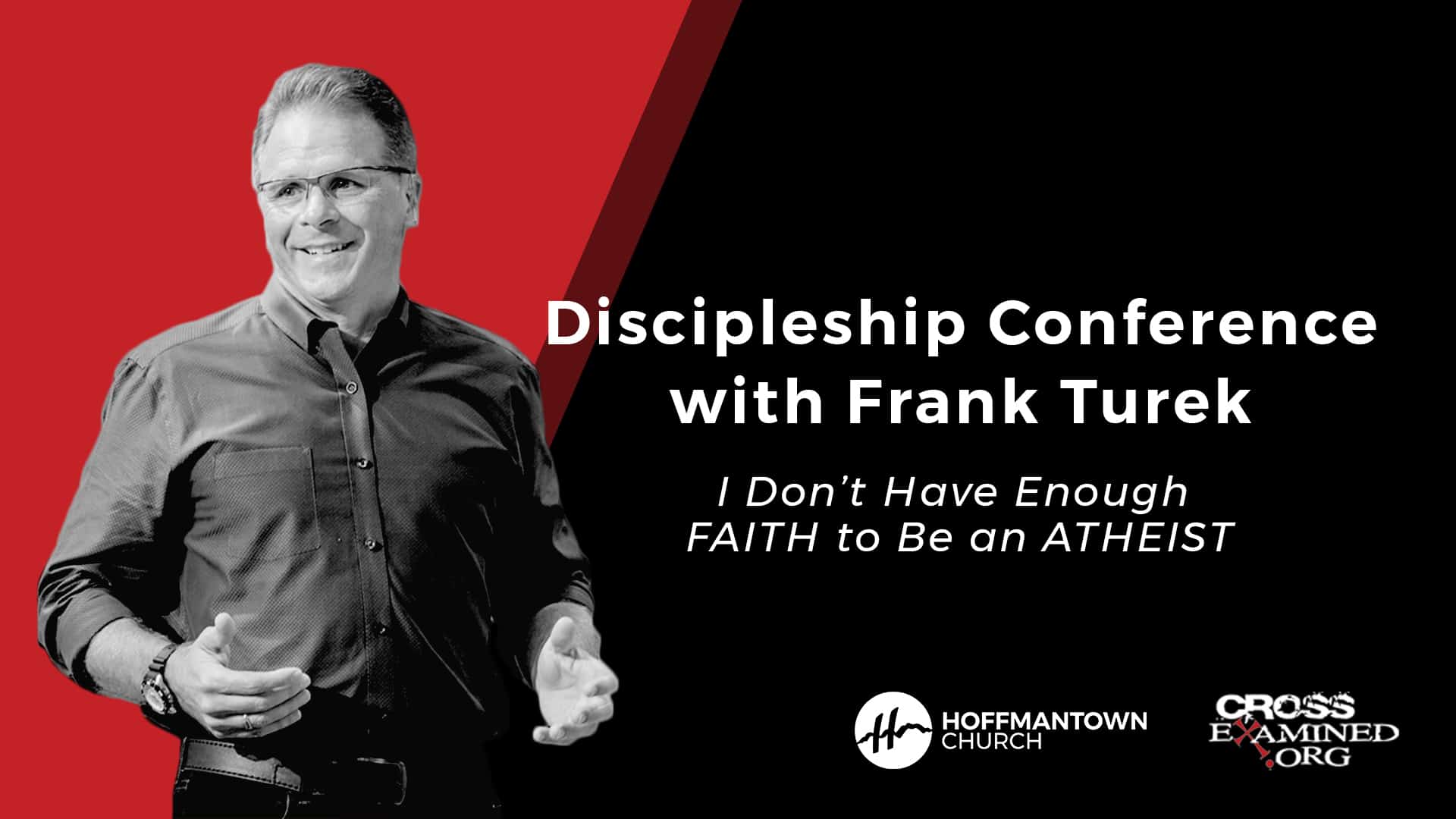 October 4, 2020 - Free Event
9:30am-10:30am | 6:30pm - 8:30pm
Dr. Frank Turek will be speaking at the morning service on October 4th at 9:30am, and he will be speaking from his book, I Don't Have Enough Faith to Be an Atheist.
Please join us again in the evening at 6:30pm for Dr. Turek's full presentation. He will address four questions to help establish why Christianity is the most reasonable worldview. This is a free event!
Does Truth Exist?
Does God Exist?
Are Miracles Possible?
Is the New Testament True?
There will be a time for Q&A at the end of the evening presentation.
Please email equip@hoffmantown.org with any questions. To register for childcare, the cost is $5 per child.
Discipleship Conference Registration | 6:30pm
In order to meet physical distancing guidelines, we are asking everyone who plans to attend on-site to make a reservation.
Please provide your name and how many the total amount of people you are registering to attend with you. If you are unsure of how many will be with you, please over-estimate.
Thank you for your help in making this a successful and enjoyable event for all.
*If you are planning on attending via live stream, do not fill out this form.