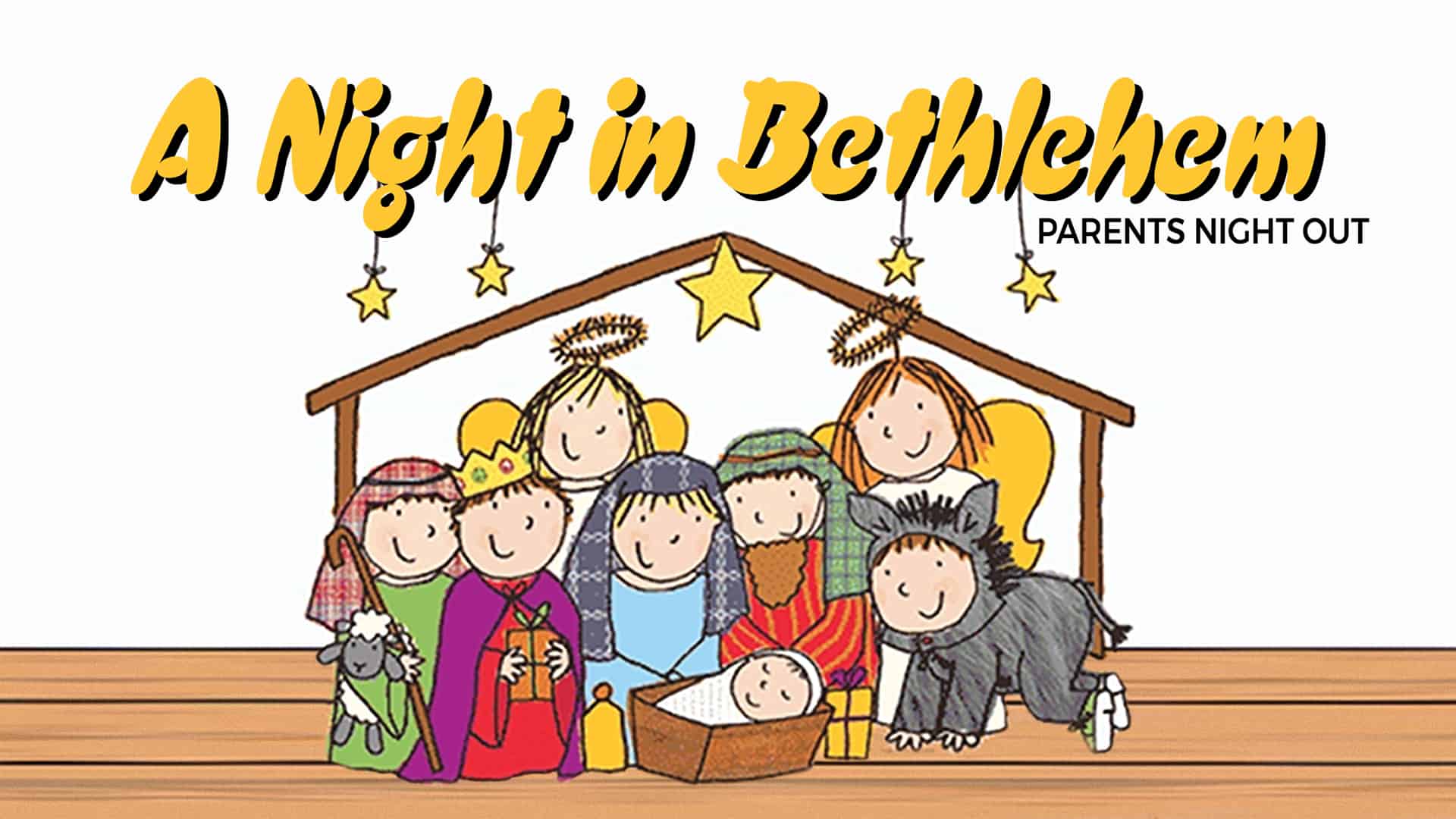 Parents enjoy a sweet date night and a night of Christmas shopping… while your kids spend "A Night in Bethlehem" with us!
With fun activities like Donkey relays, Sling shot wolves, Decorate star cookies, Sheep herding, Racing to Bethlehem, Star Light/Star Bright Craft, Animal Dodge Ball, Live Nativity with kids dressed as shepherds & angels.
Come join us for a night of fun and festivities as we celebrate Baby Jesus at "A Night in Bethlehem… then and now!"
For kids 6 weeks – 6th grade.
Registration cost is $10 per child with a family maximum of $30.
---
Read the following statement before completing the registration.
(1.) I consent to and approve my child/children's taking part in any and all activities conducted by HOFFMANTOWN CHURCH ("CHURCH") I understand that my child/children may participate in physical activities such as those held during Game Time. As with any physical activity, there is a risk of injury. I fully accept this risk and consent to the treatment of any minor injuries of my child/children, and release, hold harmless and indemnify the Church and their officers, directors, agents, employees and volunteers from any and all liability, claims and costs arising from or growing out of such treatment. In the event of an emergency that requires medical treatment for the above named child/children, I understand every effort will be made to contact me or my emergency contact. However, if I/we cannot be reached, I give my permission to the Church volunteers to secure the services of a licensed physician to provide the care necessary for my child's well being. I assume responsibility for all costs connected to any accident or treatment of my child.(2.) I give permission for photo(s) of my child/children to appear among other general photos in any and all church media as long as there is no identifying information published by Hoffmantown. I hereby waive any causes of action I may have because of the use of my child's photograph.
Registration Deadline: December 15, 2021
Date and Time
12/17/2021 6:15pm - 8:45pm

Location
Hoffmantown Church, Building C