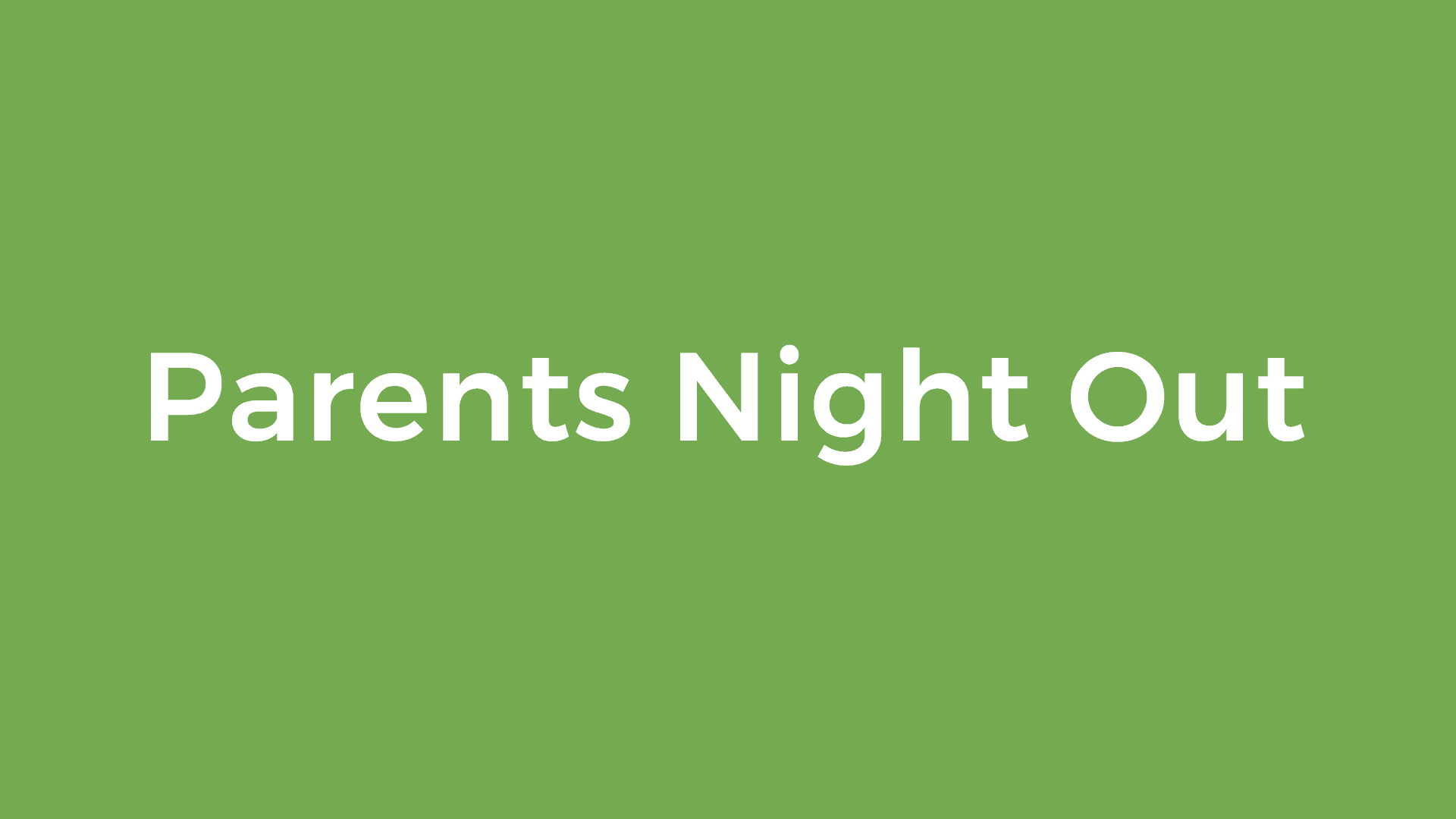 Date and Time

09/25/2020 6:00pm - 9:30pm
12/04/2020 6:00pm - 9:30pm
02/12/2020 6:00pm - 9:30pm

Location

Hoffmantown Church, Building C

Tickets / Registration

Registration Information Below
Parents Night Out is an opportunity for parents to invest in their marriages. We believe when parents have a time to connect with one another they are better equipped to be the primary discipler. We invite you to take this time to go on a grown ups only date!
Parents Night Outs are held 3 times a year for kids 6 weeks-5th grade. The dates for the 2020-2021 school year are: September 25, December 4, and February 12. Each event is 6:00-9:30pm. We ask that kids get dropped off by 6:30 and you are welcome to pick them up anytime before 9:30pm.
The cost is $10 per child, with a family maximum of $30 due at time of registration. (Any kids after the third are free.) Registration is completed online with a credit card here. Registration opens approximately 1 month before the event and closes the Monday before at 5:00pm.
At Parents Night Out we love to play! Your kids will do a variety of activities that may include: large scale team games, bouncy house, crafts, STEM projects, and messy play. We always have a snack and we cap off the night with a fun kid-friendly movie time.
Parents Night Outs are pajama parties! Please send your kids in pajamas with normal shoes and socks. Your child is also welcome to bring a pillow and blanket for movie time. Each child needs to bring a water bottle labeled with their name on it. If you have a baby or preschooler, please be sure to send any necessary bottles, diapers, extra clothes, etc.
Read the following statement before completing the registration.
(1.) I consent to and approve my child/children's taking part in any and all activities conducted by HOFFMANTOWN CHURCH ("CHURCH") I understand that my child/children may participate in physical activities such as those held during Game Time. As with any physical activity, there is a risk of injury. I fully accept this risk and consent to the treatment of any minor injuries of my child/children, and release, hold harmless and indemnify the Church and their officers, directors, agents, employees and volunteers from any and all liability, claims and costs arising from or growing out of such treatment. In the event of an emergency that requires medical treatment for the above named child/children, I understand every effort will be made to contact me or my emergency contact. However, if I/we cannot be reached, I give my permission to the Church volunteers to secure the services of a licensed physician to provide the care necessary for my child's well being. I assume responsibility for all costs connected to any accident or treatment of my child.(2.) I give permission for photo(s) of my child/children to appear among other general photos in any and all church media as long as there is no identifying information published by Hoffmantown. I hereby waive any causes of action I may have because of the use of my child's photograph.