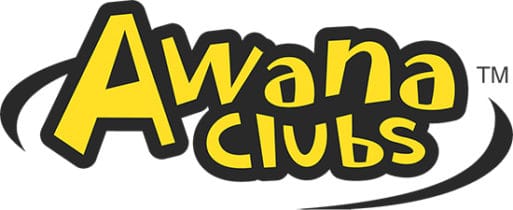 Awana Clubs Start August 30th, 2023 in the Kids Ministry Area
Wednesday 6:30pm-8:00pm.
Dropoff begins at 6:15pm.
Pick Up is 8:00-8:15pm.*
To make the check-in process more efficient visit our safety page to set up a KidCheck account.
*Kids whose parents participate in the adult choir are welcome to stay until choir is dismissed at 8:30pm.
Registration
Click on the button below to register your child! Spaces are given on a first-come first-served basis.
Have more questions about Awana or interested in registering your kids? We'd love to hear from you! Email
kids@hoffmantown.org
AWANA - "Approved Workmen Are Not Ashamed" 
What is Awana?
The name Awana is an acronym that stands for approved workmen are not ashamed. It is taken from the Bible in II Timothy 2:15 which reads, "Do your best to present yourself to God as one approved, a worker who does not need to be ashamed and who correctly handles the word of truth."
As one of the fastest growing youth organizations, Awana provides a local church-sponsored program for boys and girls of all ages. Our hope is that all club members will develop faith in Jesus Christ as their personal Savior, and then build on that foundation to become obedient servants of God.
Awana at Hoffmantown Church is staffed with volunteer leaders who are church members. Each is chosen for their commitment to Jesus Christ and their love for kids. These men and women are concerned about each young person and spend many hours training and preparation for this ministry.
Why Do Kids Enjoy Awana?
Awana clubs are loaded with exciting activities! Three segments (game time, handbook time and council time) provide start-to-finish adventure. And there is a purpose in each.
Game Time
Every Awana club meeting has a game time, which includes age appropriate team and individual competition. Dozens of organized games allow everyone to participate in teach teamwork and sportsmanship.
Handbook Time
Using achievement-oriented learning segments (sections), Awana training emphasizes the importance of God's word for sound living. Clubbers progress through graded handbooks, working individually and together with their leader.
Council Time
This is a general session for everyone. It is a time for group Bible study, followed by awards and recognition for individual handbook progress and for points scored in team play.
Special Events
Awana activities extend beyond weekly meetings. Special events include Bible Quizzing and Grand Prix just to name a couple of the year-round exciting activities.
For more information about AWANA or the clubs please click here to visit the AWANA website

We have clubs for 2-year-olds through 8th graders. Parents are encouraged to either enroll in a Bible Study, sing in the adult choir, or help with AWANA.
AWANA is a fun way for kids to learn about God through the Bible. 
Each age group has its own age-appropriate AWANA club:

• Age 2 (Puggles)
• Ages 3-4 (Cubbies)
• K - 2nd (Sparks)
• 3rd - 5th Grade Girls (T&T Girls)
• 3rd - 5th Grade Boys (T&T Boys)
• 6th-8th (Trek)
Nursery is available for parents enrolled in a class, singing in the choir, or serving with AWANA. Please fill out the nursery form for babies 0-23 months.
September 20: Pirate Night
October 4: Crazy Hair Night
October 25: Dress Up Night (Superhero, Princess, Animal, Bible Character, etc - Nothing Scary Please!)
November 8: Patriotic Night (wear your red, white, and blue)
November 10: Drive-In Movie Night
November 22: No Club - Happy Thanksgiving!
December 6: Christmas Party & STORE! (Wear your PJ's & Slippers/TNT Ugly Christmas Sweater
December 13, 20, 27, and January 3: No Club - Merry Christmas and Happy New Year!
January 10: First Night of Second Semester
January 17: Mustache Night
January 31: Black light Night (Wear bright neon or white colors)
February 9: Early Registration for Awana Grand Prix
February 10: Grand Prix
February 14: Love Your Neighbor Night (Bring canned food and clothing items - TBD)
February 28: Roman Night (Togas!)
March 13: Mission Possible Night/Awana Go Kick Off
March 27: Awana GO Flag Night
April 3: No Club - Happy Spring Break!
April 17: Awana GO Dress Up Night
April 24: Awana GO money due
May 1: Puggles' Awards Night
May 8: Cubbies' Awards, Hawaiian Night, and STORE NIGHT!!!
May 15: Awards Night